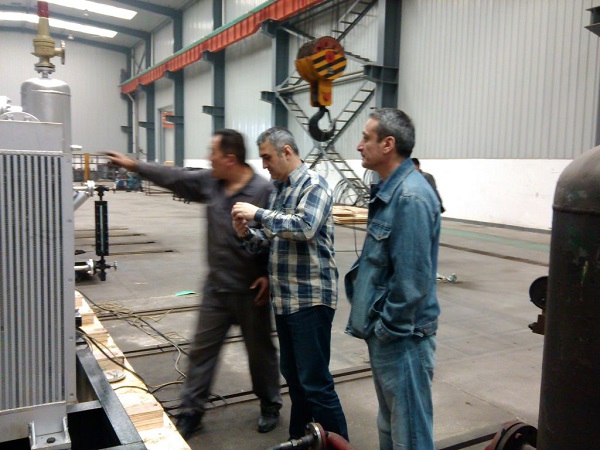 On the afternoon of September 14, 2012, Indian Red Moutain Energy Company visited our company. The arrival of customers caused the company's leaders to attach great importance to it, and all the staff of the company expressed a warm welcome to the arrival of foreign companies. The company's general manager and manager of the technical department accompanied the Indian customers to inspect. In the meeting room, Manager Yan of the technical department discussed and studied technical solutions with customers. Then he visited the production workshop accompanied by the general manager. The general manager introduced the production process of piston compressors to Indian customers in detail.
Indian customers learned about our company's processing site, compressor assembly site, and overall plant overview. Indian customers were quite satisfied with Huayan Compressor's plant environment, staff quality, production and management, and at the same time, our other main Product: Diaphragm compressor products are also highly rated. After the inspection, the two sides discussed how to further cooperate in the future and signed a contract on the spot. It is understood that Huayan Compressor's products have gradually entered the advanced scientific and technological fields such as home appliances, chemicals, and optoelectronics. Everlasting Machinery has always won the praise of the industry and customers with the quality policy of "refining and building brands, updating and promoting development" .
Today, Huayan compressor products have been exported to Taiwan, India, Russia, Ukraine and other regions and countries. With a century-old enterprise spirit, excellent product quality, for themselves and for customers, we open up a wider space and bright future!
---
Post time: Sep-06-2021