High Purity Oil Free Diaphragm Compressor Helium Oxygen Hydrogen Gas Compressor
Product Detail
Product Tags
                                                                                   Reciprocating Complete Oil-Free Diaphragm/Piston Compressor
                                               
Our company specialize in making various kinds of compressors, such as:Diaphragm compressor,Piston compressor, Air compressors,Nitrogen generator,Oxygen generator ,Gas cylinder,etc. All products can be customized according to your parameters and other requirements.
Process principle
Diaphragm compressor according to the needs of the user, choose the right type of compressor to meet the needs of the user. The diaphragm of the metal diaphragm compressor completely separates the gas from the hydraulic oil system to ensure the purity of the gas and no pollution to the gas. At the same time, advanced manufacturing technology and accurate membrane cavity design technology are adopted to ensure the service life of the diaphragm compressor diaphragm. No pollution: the metal diaphragm group completely separates the process gas from the hydraulic oil and lubricating oil parts to ensure the gas purity.
Main Structure
Diaphragm compressor structure is mainly composed of motor, base, crankcase, crankshaft linkage mechanism, cylinder components, crankshaft connecting rod, piston, oil and gas pipeline, electric control system and some accessories.
Gas Media type
Our compressors can compress ammonia, propylene, nitrogen, oxygen, helium, hydrogen, hydrogen chloride, argon, hydrogen chloride, hydrogen sulfide, hydrogen bromide, ethylene, acetylene, etc.(Nitrogen diaphragm compressor,bottle filling compressor,oxygen diaphragm compressor)
GV Model Simple Description
GV diaphragm compressor is a special structure of the volumetric compressor, is the highest level of compression in the field of gas compression, this compression method Without secondary pollution, it can ensure the purity of gas is more than 5, and it has very good protection against compressed gas. It has the characteristics of large compression ratio, good sealing performance, and the compressed gas is not polluted by lubricating oil and other solid impurities. Therefore, it is suitable for compressing high-purity, rare and precious, flammable, explosive, toxic, harmful, corrosive and high-pressure gases. The compression method is generally specified in the world for compressing high-purity gas, flammable and explosive gas, toxic gas and oxygen. Etc. (such as nitrogen diaphragm compressor, oxygen diaphragm compressor, hydrogen sulfide diaphragm compressor, argon diaphragm compressor, etc.).
Advantages
No leakage: the compressor membrane head is sealed by static "O" ring. The O "ring is made of elastic material, with long service life and no dynamic seal to ensure no leakage during gas compression.
Corrosion resistance: the compressor membrane head can be made of 316L stainless steel, the diaphragm is made of 301 stainless steel.
Small tightening torque: "O" ring seal, can reduce flange bolt tightening torque, reduce shutdown maintenance time.
GV Model Table
Number
Model
Cooling water consumption(t/h)
Exhaust volume
Nm3/h)
Intake pressure
(MPa)
Exhaust pressure
(MPa)
Overall dimension
LxWxH(mm)
Weight
(t)
Motor power
(KW)
The piston stroke of the following products is 70mm
1
GV-8/8-160
0.5
8
0.8
16
1310x686x980
0.65
3
2
GV-10/6-160
0.8
10
0.6~0.7
16
1200x600x1100
0.5
4
3
GV-10/8-160
0.8
10
0.8
16
1330x740x 1080
0.65
4
4
GV-10/4-160
0.8
10
0.4
16
1330x740x1000
0.65
4
5
GV-7/8-350
0.8
7
0.8
16
1300x610x920
0.8
4
6
GV-15/5-160
0.8
15
0.5
16
1330x740x920
0.7
5.5
7
GV-5/7-350
1
5
0.7
35
1400x845x1100
0.8
5.5
The piston stroke of the following products is 95mm
8
GV-5/200
0.4
5
Normal pressure
20
1500x780x1080
0.75
3
9
GV-5/1-200
0.3
5
0.1
20
1520 x 800 x 1050
0.75
3
10
GV-11/1-25
0.6
11
0.1
2.5
1500x780x1080
0.85
4
11
GV-12/2-150
1
12
0.2
15
1600x776x1080
0.75
5.5
12
GV-20/W-160
0.8
20
1
16
1500x800x 1200
0.8
5.5
13
GV-30/5-30
0.8
30
0.5
1
1588x 768 x 1185
0.98
5.5
14
GV-10/1-40
0.4
10
0.1
4
1475 x 580x1000
1
5.5
15
GV-20/4
0.6
20
Normal pressure
0.4
1500x900x1100
1
5.5
16
GV-70/5-10
1-5
70
0.5
1
1595 x 795 x 1220
1
5.5
17
GV-8/5-210
0.4
8
0.5
21
1600 x 880x1160
1.02
5.5
18
GV-20/1-25
0.4
20
0.1
2.5
1450 x 840x1120
1.05
5.5
19
GV-20/10 - 350
1.2
20
1
35
1500x750x1140
0.8
7.5
20
GV-15/5-350
1-05
15
0.5
35
1600 x 835x 1200
1
7.5
21
GV-20/8-250
1.2
20
0.8
25
1520x825x1126
1
7.5
22
GV-12/5-320
1.2
12
0.5
32
1600 x 835x 1130
1
7.5
23
GV-15/8-350
1.1
15
0.8
35
1520x820x1160
1.02
7.5
24
GV-18/10-350
1.2
18
1
35
1255 x 800 x 1480
1.2
7.5
25
GV-35/4-25
0.3
35
0.4
2.5
1500x810x1100
1
7.5
26
GV-50/6.5-36
2.25
50
0.65
3.6
1450x850x1120
1.048
7.5
27
GV-20/5-200
1-2
20
0.5
20
1500x780x1080
0.8
7.5
The piston stroke of the following products is 130mm
28
GV-20/3-200
1.2
20
0.3
20
2030 x 1125 x 1430
1.8
15
29
GV-25/5 -160
1.2
25
0.5
16
1930 x 1150 x 1450
1.8
15
30
GV-40/0.5-10
1.2
40
0.05
1.00
2035 x 1070 x 1730
1.8
15
31
GV-20/200
1.2
20
Normal pressure
20
1850 x 1160 x 1400
1.85
15
32
GV-90/30-200
1.2
90
3
20
2030 x 970 x 1700
1-8
22
33
GV-30/8-350
2.4
30
0.8
35
2030 x 1125 x 1430
1.8
22
34
GV-30/8-350
2.4
30
0.8
35
2040 x 1125 x 1430
1.8
22
35
GV-60/10-160
3
60
1
16
1800 x 1100 x 1400
1.8
22
36
GV-60/5-160
3
60
0.5
16
2030 x 1125 x 1430
1.8
22
37
GV-40/10-400
2
40
1
40
2000 x 1150 x 1500
1.8
22
38
GV-60/10-350
2.4
60
1
35
2070 x 1125 x 1430
1.8
22
39
GV-30/5-350
2
30
0.5
35
1900 x 1130 x 1450
2
22
40
GV-40/2.5-160
2
40
0.25
16
1900 x 1130 x 1450
2
22
41
GV-150/3.5-30
2
150
0.35
3
1900 x 1130 x 1450
2
22
42
GV-70/2.5-80
2
70
0.25
8
1880 x 1060 x 1400
2.12
22
43
GV-80/2.5-80
2
80
0.25
8
1880 x 1060 x 1400
2.12
22
44
GV-120/3.5-12
3.6
120
0.35
1.2
2030 x 1045 x 1700
2.2
22
45
GV-100/7-25
1.2
100
0.7
2.5
2030 x 1045 x 1700
1.9
30
46
GV-50/5-210
2
50
0.5
21
1900 x 1130 x 1450
2
30
47
GV-80/5-200
2
80
0.5
20
1900 x 1130 x 1450
2
22
48
GV-40/5-350
2
40
0.5
35
1900 x 1130 x 1450
2
30
Picture display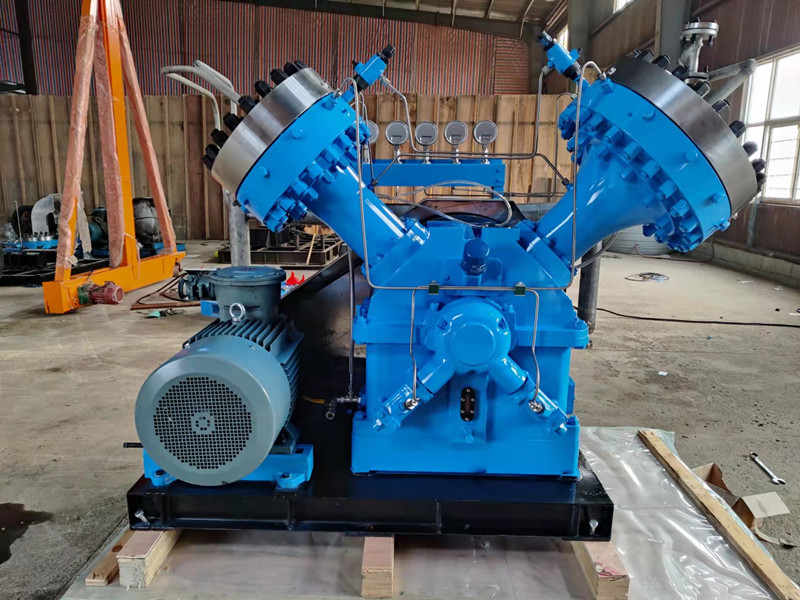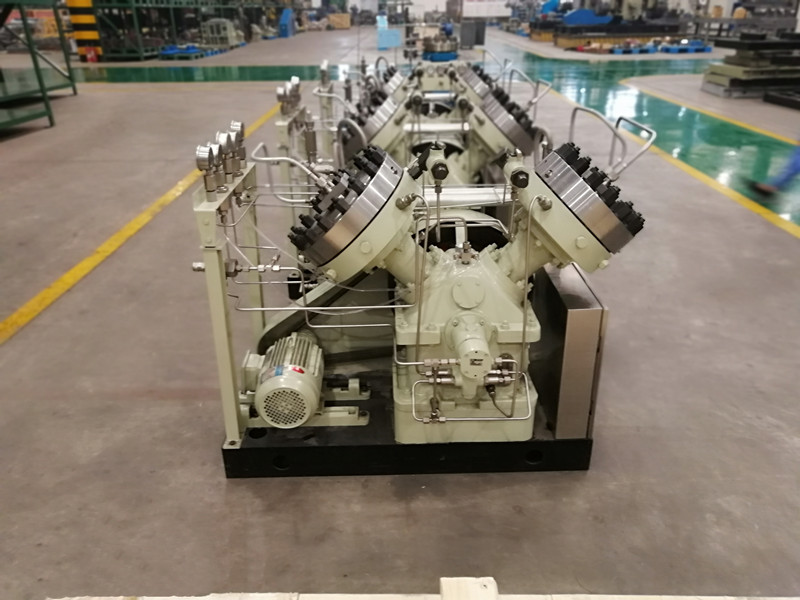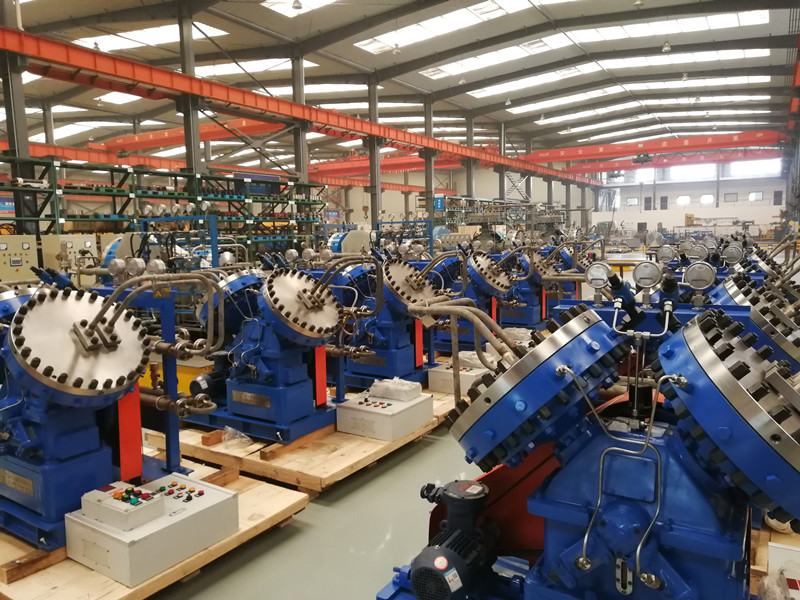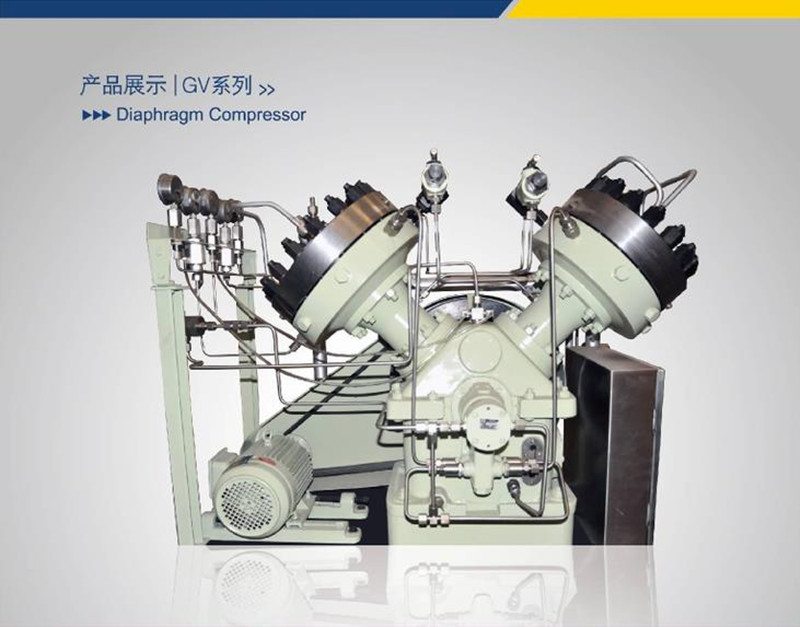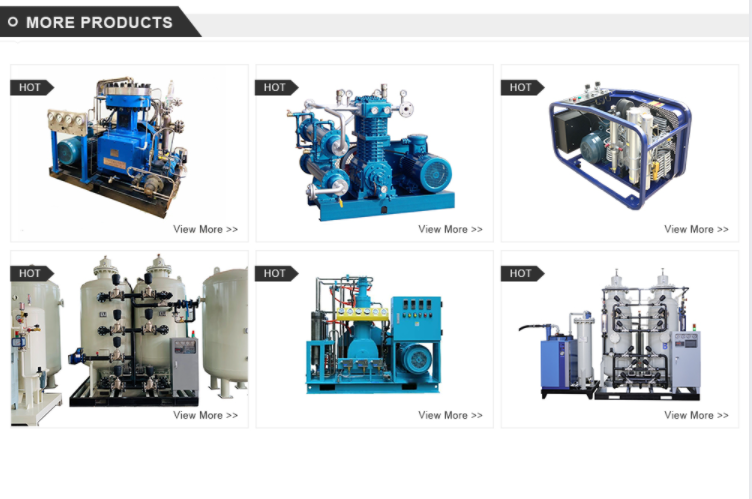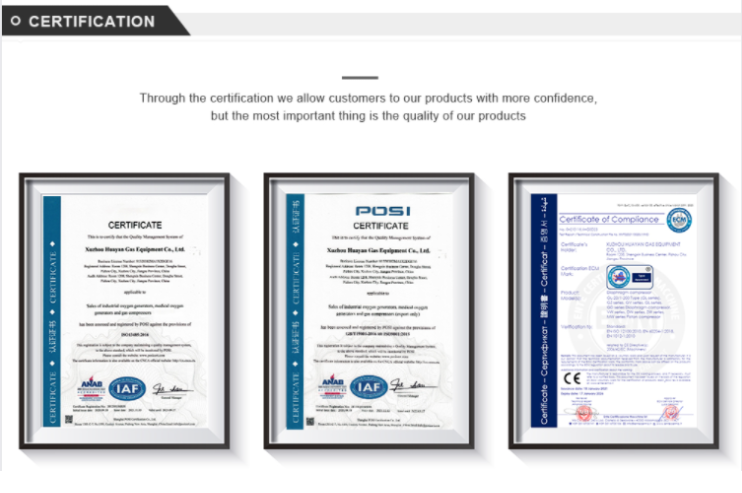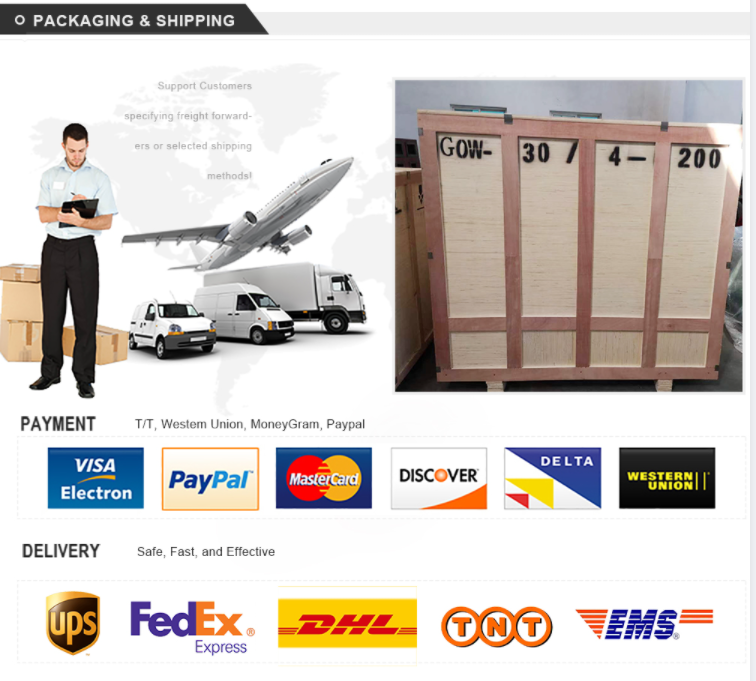 RFQ
1.How to get a prompt quotation of gas compressor ?
1)Flow Rate/Capacity : ___ Nm3/h
2)Suction/ Inlet Pressure : ____ Bar
3)Discharge/Outlet Pressure :____ Bar
4)Gas Medium :_____
5)Voltage and Frequency : ____ V/PH/HZ
2.How long is delivery time ?
Delivery time is around the 30-90 days .
3.What about the voltage of products?  Can they be customized?
Yes, the voltage can be customized according to your inquire.
4.Can you accept OEM orders?
Yes, OEM orders is highly welcome.
5.Will you provide some spare parts of the machines?
Yes, we will .
---
Previous:
50kw/62.5kVA Four Stroke Manufacturer Diesel Generator Open/Silent/Trailer with Weifang Engine
---
Write your message here and send it to us